What are actually mobile proxies?
In short, mobile proxies are IP addresses (your unique computer Id) that use a mobile (cellular) connection to send traffic.
When you decide to use mobile proxies, you are basically sending traffic through IPs that are connected to a network of mobile carriers like T-Mobile, Verizon, Vodafone, and others rather than the traditional Wi-Fi or broadband connections.
Why are mobile proxies so good?
Mobile proxies are good and in demand simply for the fact that they have a very high reputation, in other words – websites are (nearly) not blocking them.
The reason behind it is quite simple: There is an IPv4 shortage. So websites choose not to block mobile IPs in order not to lose other visitors to their site.
Popular use cases of mobile proxies
Mobile proxies are mostly used for websites that invest heavily in protecting themselves and there are many use cases for mobile proxies usage, here are some of the popular ones:
Social media platforms – probably the most common use case. If you manage multiple Facebook and Instagram accounts, like social media managers often do, mobile proxies make your day a bit easier by reducing the number of blocks and verifications.
App testing – would use mobile proxies to test mobile websites, apps, etc, and even access those apps and websites via different carriers.
Data Collection – Although not so popular for scraping, mobile proxies can be used for data collection as some would want to collect data from a mobile perspective.
Ad verification – Advertisers would use mobile proxies in order to see how their ads are being served to users in different locations and devices.
Pros & cons of mobile proxies
Pros
Security, anonymity, and privacy: Your online privacy can be protected, and your browsing history can be secured.
Geo- restriction and censorship: mobile proxies help you bypass apps and websites that are blocked in certain locations.
Speed and connection: Since mobile proxies are connected directly to cellular networks, they usually have a faster connection. This can be really helpful when browsing the web or streaming media.
Cons
Pricing: Since they require more resources to maintain, mobile proxies can be more expensive than other types of proxies.
Not suitable for data collection: Since using mobile networks, mobile proxies may not be as stable or reliable as other types of proxies to collect a large amount of data.
No cookies: Not all mobile proxies support cookies, which can be an issue if you're looking to maintain certain login sessions and preferences.
Management: If you purchase more than one mobile proxy, it may be difficult to keep track of them all to ensure they're working properly.
Reliability: Since they rely on mobile networks, mobile proxies may be less reliable, especially in arear with a poor cellular connection.
So there you have it – Mobile proxies can be amazing for some use cases while not the ultimate solution to other needs.
It is important to weigh all the pros and cons before deciding to go for mobile proxies rather than other types of proxies.
Best mobile proxy providers of 2023
| | | | | | |
| --- | --- | --- | --- | --- | --- |
|   | Proxy pool | Protocol | Locations | Rotation | Connections |
| Oxylabs | 20 million 3G & 4G | HTTP(S) | Every country with carrier targeting | Every request, sticky sessions up to 30 mins | Unlimited |
| Smartproxy | 10 million 3G, 4G & 5G | HTTP(S) | 130+  locations with carrier and country-level targeting | Every request, sticky sessions up to 30 mins  | Unlimited |
| Bright Data | 7 million 3G & 4G | HTTP(S), SOCKS5 | Every country, thousands of cities with carrier targeting | Every request, as long as available. | Unlimited |
| Soax | 3.5 million 3G & 4G | HTTP(S) over SOCKS5 | 100+ countries with city & carrier targeting | 90-360 seconds or as long as available | 300-600 ports |
| Rayobyte | N/A | HTTP(S) | Mainly the US | Every request | Unlimited |
Oxylabs
Best overall choice
Overall rating: 9/10
Although launching their mobile proxies infostructure only recently, Oxylabs' mobile network is already a favorite among customers.
They offer 20 million (!) real IPs and are not using SIM card farms.
most locations are covered, and they have several rotation settings and 24/7 support.
They don't offer city-level targeting and the fact that they share documentation with their residential IPs can sometimes be confusing.
When it comes to pricing, you can start from $250 for 10 GB, get a 7-day free trial, and have a 3-day refund available.
The bottom line is that Oxylabs are our favorites when it comes to mobile proxies.
Advantages of Oxylabs' mobile proxies:
Reliable network
Customer support
Sticky session with unlimited targets
Dedicated account manager 
Pricing
Documentation shared with residential IPs
No city-level targeting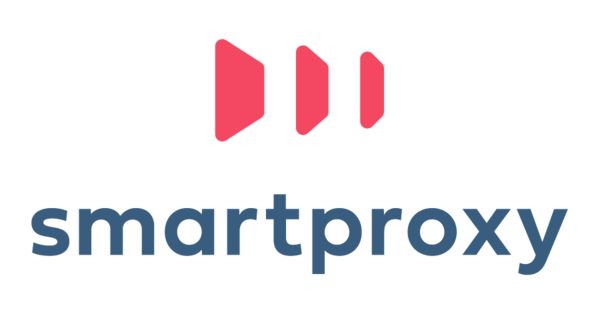 Smartproxy
Great performance
Overall rating: 8.5/10
Smartproxy only added mobile proxies lately and they have the second largest pool with more than 10 million IPs.
130 locations, 700 ASNs, country level, and ASN targeting are all available.
Every request rotates the mobile proxy and you can keep a sticky session for up to 30 mins.
They offer great support and a very user-friendly interface.
Pricing is another reason why Smartproxy is second on this list as you can start with $50 for 2 GB with a 3-day refund.
Advantages of smartproxy's mobile proxies:
Fast and reliable
Great value
Useful tools
24 hour support
Geo-targeting limitations
Not suitable for sneakers
Bright Data has to be on this list – They have a huge network of mobile proxies, many features, and customizable options (if you have the technical ability).
You can choose a carrier, change rotation settings, and use as many IPs at once as you want. They also offer API for programmers and a browser extension.
Their support is decent and quite fast although not 24/7.
However, here comes the but: Using Bright Data's mobile proxies network will be the most expensive option. Their plan starts from $500 ($30/ GB).
Advantages of Bright Data mobile proxies:
reliable network
The biggest mobile proxies pool
24/7 support
Proxy manager
Pay as you go plan
Pricing
No refund policy
Complex to use
SOAX
The affordable option
Total rating: 8/10
Although SOAX has fewer proxies, fewer proxy management tools, and fewer locations, we couldn't skip them from this list.
They offer a stable network, flexible filtering options, and top-of-the-range customer service.
To top it all, their pricing is very affordable: starting from $75.
You do have to whitelist an IP address and are limited when it comes to the number of proxies you can access at once.
Advantages of SOAX's mobile proxies:
flexible IP filtering options
Stable network
Good customer service
Pricing
Speed
Fewer locations
Fewer management tools
Need to whitelist IPs
limits on the number of proxies you can access at once

Rayobyte
The perfect US solution
Total rating: 8/10
Quite the newcomer here, Rayobyte make it into our list.
They offer a pool of mobile proxies mainly in the US that rotate quite often and they offer a tool that assists with scraping websites (might be for you, web scrapers).
Their pricing is very fair at $50 for 2GB of mobile proxies.
As we mentioned, Rayobyte might be a good option for your web scraping if you're fine with the limitations.
Advantages of Rayobyte's mobile proxies:
Only US IPs
Scraping oriented
optional tool that helps with scraping
Disadvantages of Rayobyte's mobile proxies:
US only pool
Not suitable for other projects than scraping
Need to pick a location before starting to use
Conclusion
In this article, we have covered the leading solutions for your mobile proxies needs. We've discussed what mobile proxies are, what are the most popular use cases, and of course, what are the best mobile proxies in the industry.
If you are interested in other types of proxies, like the best residential proxies, you can visit the other pages of our website.
Frequently asked questions